Great Reasons to Promote Weddeo Products
You could make a lot of money with Weddeo!
With average camera package commissions of $76.66, it adds up quickly.  Let's do the math,
shall we?
You could these results with just a few emails to your list.  Imagine the results of sending more or combining that with social media or a blog post?
While you work with couples… help them out by telling them about how great Weddeo is.  Let them see it for themselves.  Studies show that most brides will not hire a professional videographer but they all want a video.  We help the rest of the brides get a quality wedding video to capture their big day!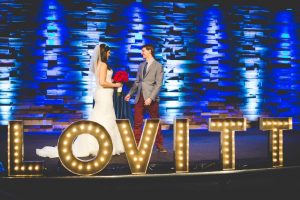 Ask around! We've got an excellent reputation in our local wedding community and on the national stage.
It's our job to make it easy and affordable for every bride to capture their big day, backed up by our money-back guarantee (prior to shipping the cameras).
It's a great way to help Brides in need and help yourself at the same time.
We strongly believe in creating Win-Win scenarios for our brides and vendors.  We are constantly building new tools to use to promote our products.
Ready to Partner With Us?
Get started right away by clicking here to fill out the Weddeo Affiliate Form.  After approved you'll get your login details and access to promotional banners, emails and ads to sue.  Track your activity and commissions immediately on our system as they show up!
Check out what our customers say about us!