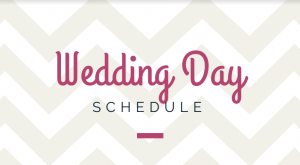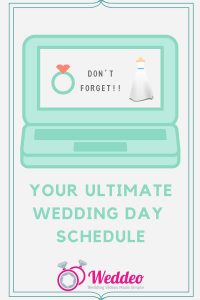 You want to feel totally prepared and calm on your wedding day, right ? A well -organized wedding day schedule is the key to making that happen! But unless you've hired a wedding coordinator, it can be stressful trying to figure out when everything is supposed to happen on your wedding day. In this timeline schedule, compliments of Weddeo, you'll find everything from when to get ready (for both the bride AND the groom) to when to make your grand exit!
And don't forget to have your bridal party get photos and video of all the fun wedding prep moments for both the bride and groom, especially before the photographer arrives – Weddeo's HD cameras and app make it easy to capture it all in one place!
Why Weddeo Rocks from Weddeo on Vimeo.
Testimonial
Beka Wall Testimonial from Weddeo on Vimeo.