One of my very favorite things about creating each Weddeo wedding video is that we get to "travel" a bit with each couple…while we don't actually go anywhere, the fact that we can be part of weddings all across the country is a really cool aspect!
Take, for example, this beautiful couple – Liz & Brad Londin, also known as "Briz"!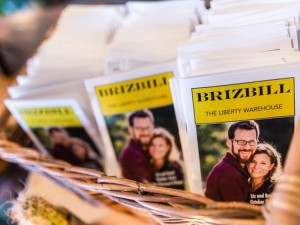 Living in New Jersey and marrying at the Liberty Warehouse in Brooklyn, they used our two HD camera package to make the most of their wedding venue's stunning location; there are some really iconic and beautiful local elements in their Weddeo wedding video…including the Statue of Liberty!
Incorporated with some great wedding-prep shots, including the groom getting ready (the guys always seem to get left out of traditional wedding video!), it helped set a really wonderful backdrop for a wonderful East Coast fall wedding.
Watch their Weddeo wedding video below, and join us in wishing "Briz" a long and happy marriage!
Liz & Brad Londin – Highlight Video
Liz & Brad Londin Wedding Highlight, by GetWeddeo.com from Weddeo on Vimeo.
Liz & Brad Londin – Full Video
Liz & Brad HD Wedding Movie- GetWeddeo.com from Weddeo on Vimeo.