capture your wedding day through the eyes of your loved ones
We help you remember your wedding, as it happened! From the laughter and tears to shared memories from your wedding guests, Weddeo goes beyond the traditional wedding video to bring you a video filled with love from your family and friends.
We offer unique ways to capture your wedding day! The first is as easy as downloading an app! 
Download Weddeo App
Your wedding party, family, and friends download the Weddeo App.
Filming the Wedding
Using their smartphones, your family and friends capture your I Do's, toasts, and first dances. They record messages full of love, marriage advice, and their favorite memories. 
Upload Footage
After the wedding, everyone uploads their footage to the app and Voila, the photos and videos are sent directly to our editors. And before you know it…
…YOU ARE WATCHING YOUR CUSTOM WEDDING VIDEO, FULL OF YOUR LOVED
ONES!
We also offer HD camera's for couples who want to capture the full ceremony and reception!  
HD Cameras
Choose between our packages of 3 or 4  easy-to-use HD cameras to be shipped for use at your wedding! 
Filming the Wedding
Family and friends can use the cameras, or you can set them up on a tripod to record the whole ceremony and recpetion!
Collecting the Video
Send the cameras back in our postage-paid packaging for professional editing by the Weddeo team. We'll return the best of your footage to you in a custom video for you to enjoy and share! 
Weddings can be stressful…
…but they should also be fun!
Chances are, your wedding day will be full of laughter and happy tears, dancing and singing, it will zoom by fast. So fast, you might not remember all the little details like that crazy hike up to the hilltop with your wedding party for pictures. Your best friends spontaneously toasting the new Mr. & Mrs. at the cocktail hour.  Or crazy Uncle Phil doing the worm on the dance floor.
These are the moments we want you to be able to cherish, long after the honeymoon.
Average Cost of Wedding Film
Average Hours of Video Editing per wedding
States We Service + World Wide Service available by app
the number of weddings that shouldn't be remembered forever
Why Our Couples Love Weddeo
"What can I say??? My ENTIRE experience with Weddeo was nothing short of amazing. When we initially started planning our wedding, we knew videography was at the top of our list.
However, the more research we did, our hopes of having our amazing day filmed, were growing more and more grim . We simply didn't want to break the bank.
One day, my fiance was doing some research and found Weddeo. At first, I was skeptical, but after researching other companies, and scouring the web for reviews, Weddeo was the OBVIOUS choice. I can say it now, because the planning is all over-but I was a picky bride! (shocker!)
I didn't want anything that was complicated or just didn't work! So, I contacted Weddeo, and low and behold the owner called me back! I was able to ask EVERY SINGLE question and Nick Storey (the owner) dispelled every concern which surfaced. This entire process was incredibly seamless."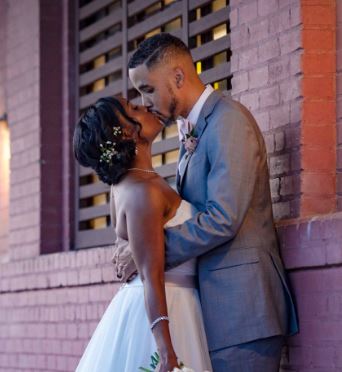 Save your date,

Book Your Wedding now!
Need more time to decide?
Join our mailing list to stay up to date!